When you think of Cincinnati, the first things that come to mind might be Skyline Chili, goetta, flying pigs, and the picturesque Downtown skyline. But there's one more thing that the Queen City should be known for: its impressive variety of hiking spots.
Cincinnati is filled with nature centers, forests, and public parks that offer miles upon miles of hiking trails just waiting to be enjoyed.
In this post, we share the 12 best hiking spots worth checking out around the city.
Map of Best Hiking Spots
The map below shows the location of every spot mentioned in this post.
Bender Mountain Nature Preserve
Location: Delhi
One of the more hidden areas to go hiking in Cincinnati is Bender Mountain Nature Preserve, which offers six different hiking trails. Each of the trails allows you to immerse yourself in heavily wooded forests covered with hundreds of different plant species, and there are a few unique posts where you can catch some great views of the Ohio River. Check out this map for a visual guide to the six different trails.
Caldwell Nature Preserve
Location: Finneytown
One lesser known nature preserve that offers some excellent hiking trails is Caldwell Nature Preserve. Located just outside of Finneytown, the preserve contains a mix of old growth forest along with newly planted trees. With over 3.5 miles of total trails that weave throughout the preserve, it's easy to spot wildlife including birds, reptiles, and amphibians once you start walking. This spot is also a particularly nice place to submerge yourself in nature because it's usually uncrowded.
California Woods
Location: California
One outdoor area that can make you feel like you've entered a completely different state is California Woods Nature Preserve. With over 113 acres of forest and year-round nature educational programs, this preserve is a dream for nature lovers. It's home to an impressive variety of species of trees and plants, and the Lick Run Creek that passes through the preserve offers kingfishers, turtles, mallards, beavers, and plenty of fish to observe. This is truly an excellent place to go hiking during any season
Cincinnati Nature Center
Location: Milford
Next up is a place that many would argue is the best area in all of Cincinnati for completely submerging yourself in nature: Cincinnati Nature Center. Located in Milford, this nature center spans more than 1,000 acres (including 65 acres of old growth forest) and offers over 16 miles of hiking. The best part about this center is that you only need to start walking on one of the trails for a couple minutes to feel like you've entered a completely different world.
The center is open year-round, but note that daily admission is $9 for adults, or alternatively you can get a yearly membership. You can find out more about their admission, hours, and rates here.
Devou Park
Location: Covington, KY
Another excellent spot to go hiking is Devou Park. Located across the Ohio River in Covington, the park spans over 700 acres and offers more than eight miles of hiking trails. This is a great place to check out if you're looking to escape the hustle and bustle of city life. Be sure to check out their brief trail guide here if you're interested in looking at a map of the trails.
East Fork State Park
Location: Bethel
Another popular place to go hiking near Cincinnati is East Fork State Park – a state park located about 25 miles east of Cincinnati. Covering over 4,800 acres, this enormous park offers plenty of dirt hiking trails. It also has a few different beaches where you can stop and enjoy some sand and water. Check out this map of the park to familiarize yourself with the area and the attractions before you visit.
French Park
Location: Amberley
Next up on the list is French Park. Located in Amberley, this is another fairly hidden park in Cincinnati that offers some excellent hiking trails. With over 275 total acres, there are several trails that weave in and out of forested areas throughout the park and alongside creek beds. The outermost loop of trails is about three miles along, but you can combine several trails to hike for as long as you'd like. Check out our complete guide to French Park here.
Miami Whitewater Forest
Location: Harrison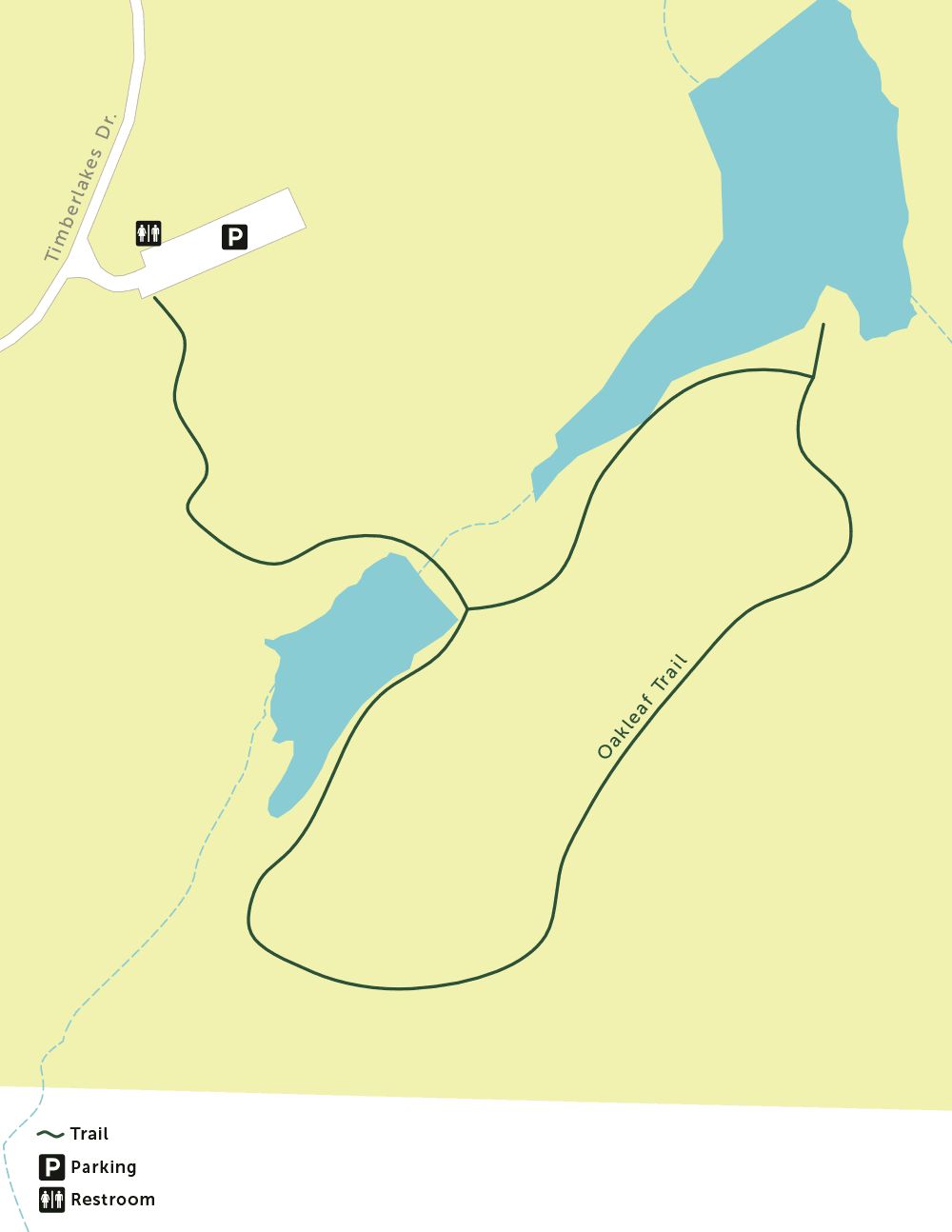 Spanning over 4,300 acres, Miami Whitewater Forest in Harrison is one of the largest nature areas in Cincinnati, which naturally makes it a great place to go hiking. It offers several different dirt hiking trails, paved walking trails, and a 1.4-mile fitness trail.
Mt. Airy Forest
Location: Mt. Airy
One of the more popular parks for hiking in Cincinnati is Mt. Airy Forest. Spanning 1,459 total acres, this park offers a massive variety of hiking trails that all interweave throughout the park. It's easy to spend several hours out on these trails, which makes it a perfect place to go if you're looking for a challenging, multi-hour hike.
Shawnee Lookout
Location: North Bend
Located on the far west side of Cincinnati, Shawnee Lookout is a 2,430-acre park that borders both Indiana and the Ohio River. Shawnee is well known for Native American archaeological earthworks along with several hiking trails that wind through forested areas and offer some incredible views of the Ohio River and the Great Miami River valleys.
Stanbery Park
Location: Mt. Washington
Located in the Mt. Washington neighborhood, Stanberry Park is another great place to go hiking in Cincinnati. It's a 125-acre park that offers a paved walkway and an extensive network of dirt hiking trails that wind through forested areas, streams, and woodlands.
Withrow Nature Preserve
Location: Anderson
One of the more popular places to go hiking on the east side of the city is Withrow Nature Preserve, a 270-acre park that offers a beautiful 1.6-mile Trout Lily nature trail that is well-maintained and winds through wooded and forested areas. About halfway through the trail there's a nice scenic river overlook along with a couple benches where you can sit, relax, and enjoy the view. While this preserve doesn't offer the longest trails, it certainly offers some of the most peaceful and well maintained hiking trails in the city that are easy to enjoy. Check out our complete guide to Withrow Nature Preserve here.